Overview
Doctor's Agro Vet Ltd.
One of the leading importer and distributor of worlds famous Agro-Veterinary nutritional and medicinal products in Bangladesh market.
Products :
Live stock / Dairy Products
Poultry Products
Aqua Products
Global Partners / Suppliers :
Korea Thumb Vet Co Ltd, Nicosia International, Virtus Nutrition LLC, Celltech Co. Ltd., Berg + Schmidt GmbH & Co. KG, Arosol Chemicals Pvt. Ltd.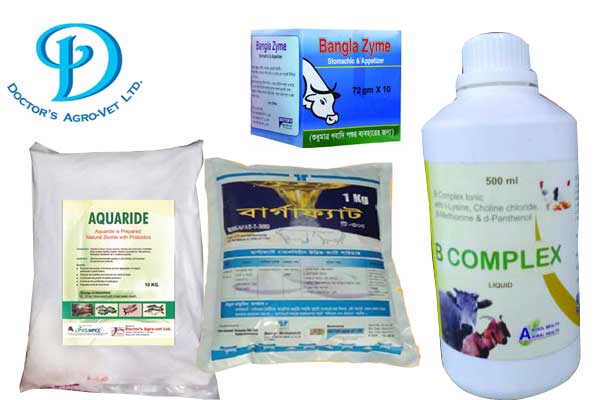 Address :
Doctor's Agro-Vet Ltd.
Nurjehan Tower (5th Floor),
2, Link Road, Banglamotor, Dhaka-1200, Bangladesh.
Phone : +8802-9673737 (General Inquiries)
Website : www.doctorsagrovetltd.com | Facebook
Visited 14477 times, 14 Visits today