Overview
FACCO Poultry Equipment – Italy based worlds leading modern poultry equipment manufacturer and supplier company.
Products :
Layer House Systems

C3 Type
C4 Type
European Max (Euro C3 – Euro C3 Max)
European Magnum
Pyramidal Cage

Rearing Housing Systems
Broiler Farming Systems

Multi Tier B3-B3 Max
Floor Management Systems

Alternative / Cage – Free Systems

Facco Libera Cage Free Pullets
Facco Libera Cage Free Layers

Floor Systems
Breeder House System
To see product picture and details, visit here.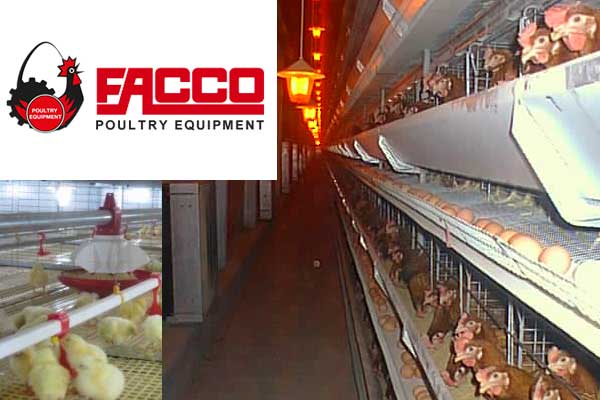 Bangladesh Address :
FACCO Poultry Equipment
Flat A3, Transparent Kohinoor House# 3,
Kabi Farook Sarani, Nikunja-2, Khilket,
Dhaka – 1229, Bangladesh.
Phone : 0088 01714091776
Email : faccobd[at]yahoo.com
Note : replace [at] = @ sign.
Visited 4896 times, 1 Visit today