Overview
Saimon Overseas Ltd.
Travel agency in Dhaka, Bangladesh.
Services :
US Passport Delivery or Pick Up / US Visa Delivery Center
Thailand visa application services in Bangladesh / Thai Visa Application Centre in Bangladesh.
Singapore visa application process. Saimon Overseas is an authorized agent of the Singapore Consulate in Bangladesh
GSA – Qantas, Kenya Airways
PSA – United Airlines
Principal Travel Services Representative – American Express
Holiday Packages, International recruitment etc.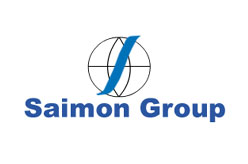 Address :
Dhaka Office
Saimon Overseas Ltd,
House # 4A (Ground Floor), Road # 22, Gulashn-1,
Dhaka-1212, Bangladesh.
Phone: +88 02 9882273-74, +88 02 9881408, +88 02 9893964
Chittagong Office
Ayub Trade Center (5th Floor),
1269/B Shekh Mojib Road,
Agrabad, Chittagong.
Phone : +88 031 2523258
Mobile : +88 01777-754454
Sylhet Office
1/A Ananda Tower (Ground Floor), Jail Road,
Sylhet-3100, Bangladesh.
Phone : +88 0821726440, +88 01777-754453
Website : saimongroup.com
---
Page updated : 12th January, 2018.
Picture :
Visited 14110 times, 27 Visits today