Overview
DBL Ceramics Limited
Premium quality ceramic tiles manufacturer in Bangladesh. The range of tiles includes Polish, Porcelain, Wall Tiles, Technical Porcelain, Decor Tiles in a variety of designs and shades.
Products :
Floor Tiles

Glazed Porcelain (40×40)
Glazed Porcelain (60×60)
Glazed Porcelain (30X60)
Nano Crystal Polish (60×60)
Sugar Effect (60×60)
Technical Porcelain (40×40)
Technical Porcelain (30X60)

Wall Tiles

Wall Tiles (25×40)
Wall Tiles (30×50)
Wall Tiles (30X60)

Interlock Rustic Wall tiles
Rustic Punch Wall Tiles

Wall Tiles (20×30
Where to Buy ?
Find dealer outlet locations near you : www.dblceramics.com/store-locations
DBL Ceramics Exclusive Display Center
Nasir Trade Centre (2nd Floor),
Bir Uttam C.R. Dutta Road (Sonargaon Road),
Dhaka 1205, Bangladesh.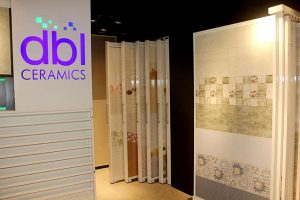 Company Address :
DBL Ceramics Limited
2nd Floor, House 10, Road 04, Gulshan 1,
Dhaka 1212, Bangladesh
Phone : +880-2-9127574, +88 01713-656565
Email : info[at]dblceramics.com
[at] = @
Website : www.dblceramics.com
Visited 20653 times, 1 Visit today