Chuti Resort & Picnic Spot
CHUTI resort & picnic spot is a concern of FnF properties Ltd. Located at Sukundi Village in the Eastern side of Gazipur Sadar just 3 km away from the world famous Gazipur Rajbari / Court Premises.
CHUTI is ready with luxuries cottage, Eco cottage, tent house, study cottage, bird house, two play grounds, kids' zone, and beautiful lake with swimming, fishing, boating facility, restaurant, organic foods, fruits, traditional pitha, reserved forest, horse riding and many more to entertain the honorable guests.
Address :
Location :
Sukundi, Amtoli, Joydebpur 1700, Gazipur.
Booking Hotline :
+8801777114488, +8801777114499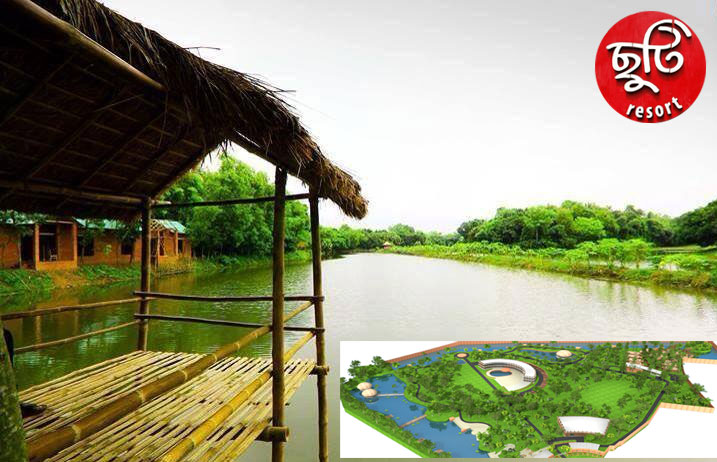 Corporate Office :
Rupsha Tower, 14/A, Block C
Banani, Dhaka- 1213
Booking Office :
Rupsha Tower, House # 07, Flat#14A
Block C, Road # 17,
Kemal Ataturk Avenue, Banani, Dhaka-1213
Website : www.chutibd.com
Facebook : www.facebook.com/chutiresort
---
Page updated : 8
th
October, 2017.
Picture :
Visited 2822 times, 4 Visits today