Overview
Grameen Shakti
Grameen Shakti is a nonprofit organization based in Bangladesh. Offers environment friendly green energy like Solar Home System, improved cooking stove (ICS) design and installation, Biogas plant technology for rural people and organic fertilizer programs. It has brought solar power systems to more than 1.5 million Bangladeshi homes, or about 8.4 million people.
Products :
Solar Home System
Improved Cooking Stove (ICS)
Biogas Plant
Organic Fertilizer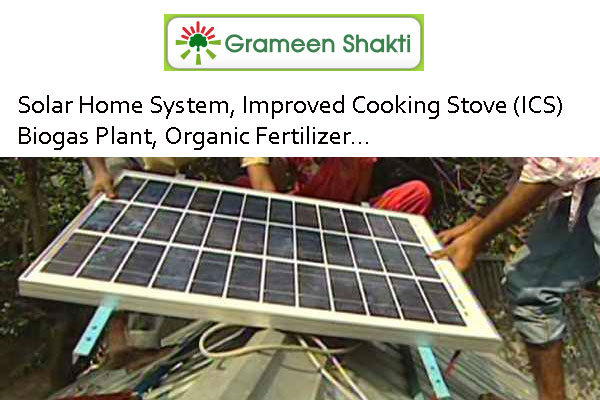 Address :
Grameen Shakti
Grameen Bank Bhaban, Mirpur-2,
Dhaka-1216, Bangladesh.
Phone : +880-2-9004314, 9023013,
+880-2-8035347 (Managing Director)
Fax : +880-2-8035345
Email : [email protected]
[email protected], [email protected]
Website : www.gshakti.org
---
Page updated : 2
st
October, 2017.
Picture :
Visited 1214 times, 1 Visit today