Overview
EasyBuy Lifestyle
– Importers and Distributors of Leather Goods in Bangladesh.
EasyBuy Lifestyle is a Dhaka, Bangladesh based importers and distributors of premium quality leather goods (pure leather) and accessories for both men and women. Imports from China. Product wholesaler and retailer.
Products :
Leather Bags
Leather Wallets
Leather Belts
Where to buy ?
You can buy leather products by visiting it's showroom at Shantinagar showroom OR
Products can also be bought online through companies own website www.easybuylifestyle.com. In that case the product can be delivered to you (the customer) at your desired address (home delivery).
For online order you can use its facebook page at www.facebook.com/easybuyls
Store Opening Hours :
Mon-Wed : 10:00 am – 8:00 pm
Fri-Sun : 10:00 am – 8:00 pm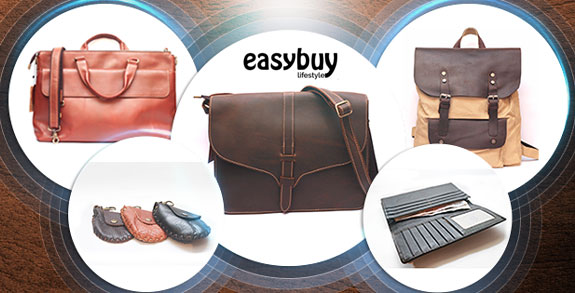 Address :
EasyBuy Lifestyle
No.G15, Tropical Rajia Shopping Complex,
26/1 Shantinagar, Dhaka – 1217, Bangladesh.
Phone : +88 01749 000009, 01933899198, 01770454545
Email : eblsdhaka[at]gmail.com
Website : www.easybuylifestyle.com
---
Page updated : 3
st
October, 2017.
Picture :
Visited 1413 times, 1 Visit today