Overview
Dewhirst Group Ltd, Bangladesh
Started it's journey in 1880 from Leeds and headquartered in London, United Kingdom. Dewhirst is a multinational ready made apparel supplier company with world class manufacturing and sourcing facilities in Asia (Bangladesh, Cambodia, China, India, Indonesia, Sri Lanka and Vietnam). Dewhirst Group Limited maintains design studios in London.
Services :
– Fashion Design
– Apparel Development
– Apparel Sourcing
– Apparel Manufacturing
Products :
(knit and woven)
– Menswear
– Womenswear
– Kidswear
– Sportswear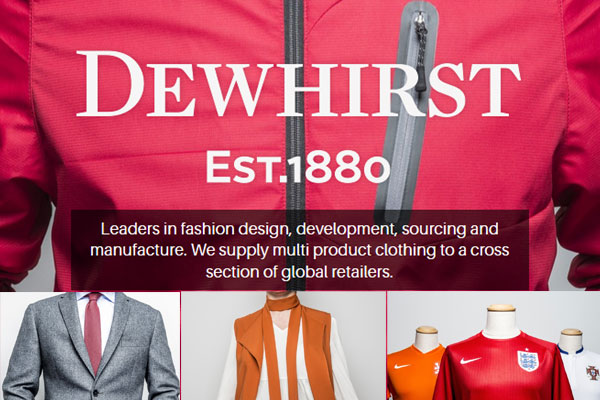 Address
Bangladesh – Sourcing Office :
Nur Empori
11th Floor, Plot #77
Road # 11, Block # M, Banani,
Dhaka 1213, Bangladesh.
Manufacturing and Laundry Unit :
Plot No. 156 & 177
DEPZ Extension Area,
Ganakbari, Savar, Dhaka, Bangladesh.
Website : www.dewhirst.com
---
Page updated : 12th January, 2018.
Picture :
Visited 8480 times, 2 Visits today