Overview
Branoo
– Online perfume shop in Bangladesh. Genuine imported products by Branoo.com. Offers perfume for men, perfume for women, original branded sunglasses, jewellery, cosmetics for men women and baby/kids, and original branded watches.
Products :
Men's – Perfumes, Bodyspray, Halal Perfume (Attor), Cosmetics and Watches.
Women's – Perfumes, Bodyspray, Jewelries (Bangles, Earrings, Locket, Necklace, Ring, Ornaments), Cosmetics and Watches.
Brands :
AZZARO®, BVLGARI, Burberry, Calvin Klein®, Clinique, Cartier, Chanel, Carolina Herrera, dunhill, Davidoff, Dolce & Gabbana, Dior, Ferrari, Givenchy, Giorgio Armani, Guess, Gucci, HUGO BOSS, Issey Miyake, Jovan, Jaguar, Jacques Bogart, KENZO, LACOSTE, Montblanc, Ralph Lauren – Polo, Paco Rabanne, Tommy Hilfiger and more.
Address :
Branoo.com (Corporate Office)
Khan Villa, 4th Floor
1005/10, East Nasirabad, CDA Avenue,
Chittagong, Bangladesh.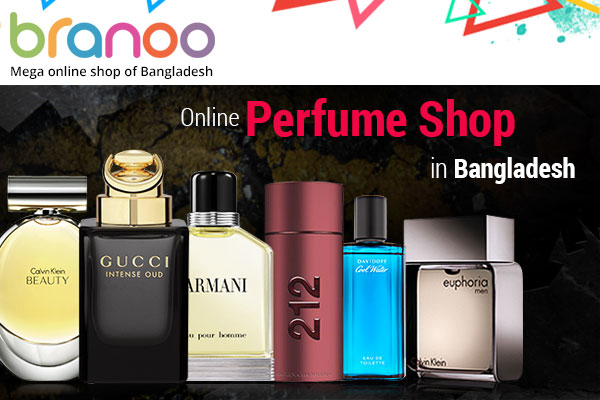 Branoo.com (Dhaka Office)
4 Mohakhali CA, Bon Bhaban Rd,
Dhaka 1212, Bangladesh.
Helplines :
+88017-86650093
+88017-81882888
+88017-21108040
+88017-21001400
Email : support[at]branoo.com
** Please replace [at] = @ sign
Website : www.branoo.com | Facebook
---
Page updated : 1st October, 2017.
Picture :
Visited 1809 times, 1 Visit today