Overview
Dhaka Thai Ltd. / ALCO Thai Aluminium
Founded in 1997, Dhaka Thai Ltd. / ALCO® Thai Aluminium is the largest single producer of aluminium products in Bangladesh.
Products :
Architectural – Sliding Window, Fixed Window, Casement Window, Sliding Door, Swing Door, Bi-fold Door, Louver, Curtain Wall, Structural Angles.
Furniture, BLINDS & Partition – Furniture, Office Partition, Shower, Vertical Blind, Roller Blind.
Industrial – Ladder, Heat Sink, Ac Ducting, Led, Sign Board, Miscellaneous.
Pipes & Hollow Tubes – Round Pipes, Corrugated, Rectangular Pipes, Square, Rectangular Tubes.
Hardware & bazaar – Ceiling Tee, Tower Bolt, Angles, Unequal Angles, Unequal U`s, I Beam, E Channels, Showcase, U`s.
Automobile – Coaster, Decorative, Stair Nosing.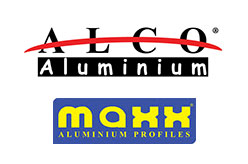 Address :
CORPORATE OFFICE
Dhaka Thai Ltd.
Elite Roshan villa, Apartment No A-2,
Plot-03, Road No 9/A, Block-J, Baridhara,
Dhaka-1212, Bangladesh.
Phone : +88-02-9882666, +88-02-8818745, +88-0174-7638340
FACTORY
Dhaka Thai Ltd.
Buripara, East Norshinghpur, Ashulia, Savar, Dhaka.
Phone : +88-02-9882666, +88-02-8818745, +88-0174-7638340
Website : www.alco-bd.com
Visited 23837 times, 1 Visit today